Whenever a new version of the BigMIND desktop software is available, you will get a notification about it under the Notifications section on your partner account. All you need to do is to check that notification and click the Push Update button there.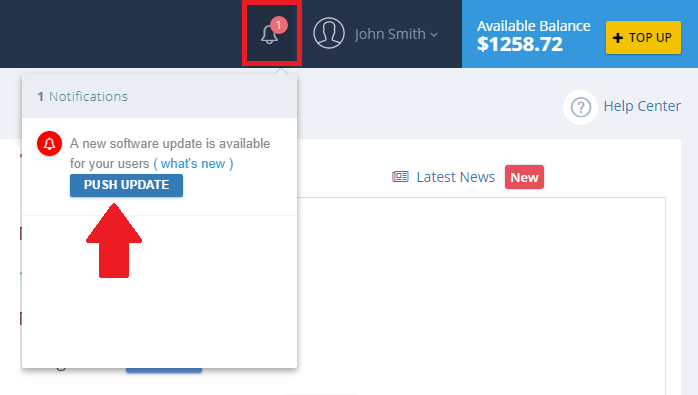 The system will take few seconds to build the new setup for you, and an update notification will automatically be sent to your end-users.
This applies to both Windows and macOS updates.
On Windows computers, and if the user is administrator, the desktop software will get automatically and silently updated once you push the update from your side. However, if the user is a standard one, they may get a pop-notification about the new update so they can install it.
On macOS machines, the users will get a pop-up notification about the newly available update.