Every Zoolz account has an Administrator user, under which normal users are listed, and each user can have up to three computers backing up to the account at the same time.
To explain further, the image below shows the account structure of Zoolz in terms of Users v.s Computers: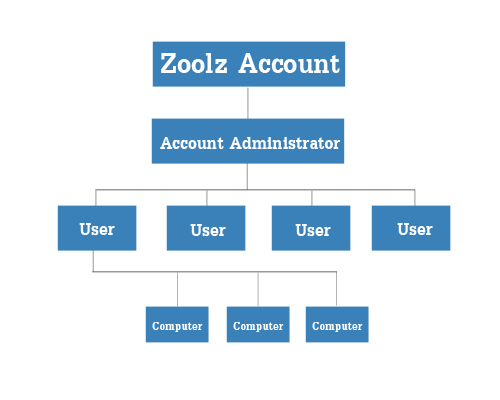 Each user has their own login email and password, which are different than the account login (Administrator account) and have their own dashboard to view and manage their account, which is all controlled by the Administrator to apply limits or allow features.
Only Business users have up to 3 computers per user, Home users can only backup 1 computer per user.

Servers can be added under the Administrator's account only.