As a BigMIND Branded Partner, you can allow your clients to sign up to your brand using one of the following three (3) options. These options can be found by navigating to Branding section of your Branded Partner account → Go to the Website tab → Scroll down to Sign Up Page section.
Use contact us page
This will redirect users who click on any signup button to the partner's Contact Us page. They can communicate their request directly with the partner. Then, the partner can handle the request manually by offering plans and packages.
Example: www.yourdomain.com/contact-us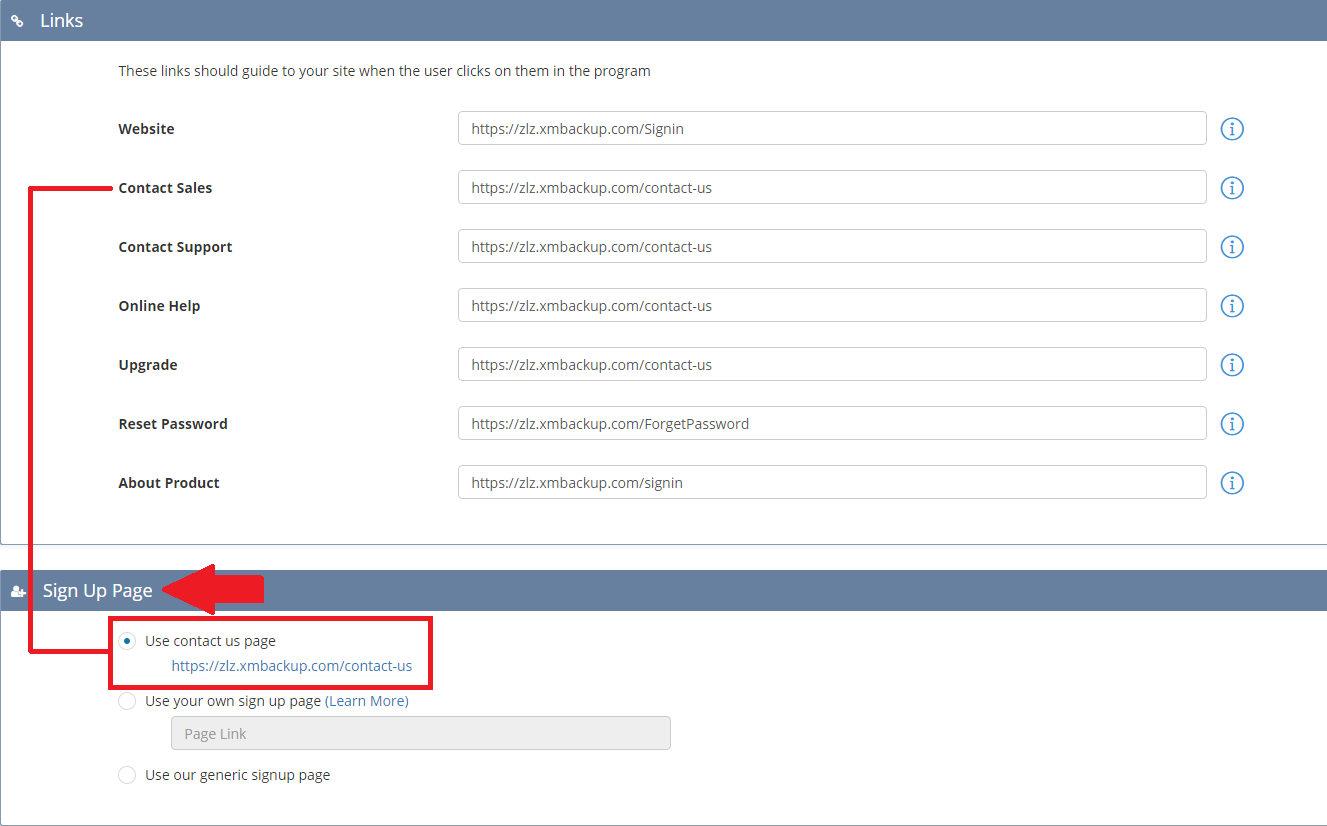 This way, whenever your clients try to sign up for an account with you, they will be redirected to your Contact Us page, and they will need to fill in the form there requesting an account.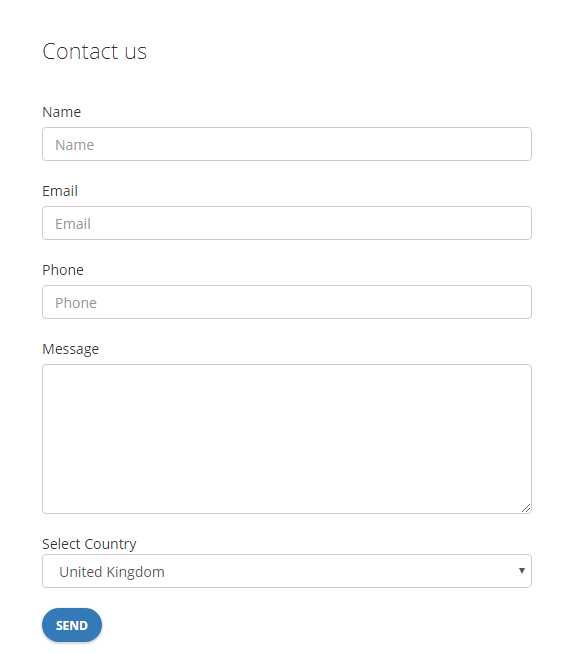 Use your own sign up page
This will require the partner to create his own signup page and connect it to the Partners system through APIs. This will allow the partner the most flexibility in creating what his business model requires exactly.

Use our generic signup page
This is a very convenient option for partners who want to have their own signup page without any code programming hassles. It will automatically create a new signup page, branded with the partner's logo, and can also give him the option to select the default plan that the users will get when they first sign up.

Once the partner selects this option, he can go for one of the following suboptions:
Signup default plan: This will set the default plan which the users will automatically get when they first signup.


The default plan will be assigned to each new sign up.

Subscription cost will be deducted from the partner's balance.

The user will NOT pay money upon signup. (So, we recommend having a low cost or a trial plan as the default signup plan)