Now, BigMIND can help you to free up space locally on your smartphone, by erasing the original photos and videos from the device's internal memory and the external SD card after uploading them to your BigMIND account.
To enable this option, open the BigMIND app installed on your smartphone → Refer to the Dashboard screen → Tap the Free up space on this mobile button.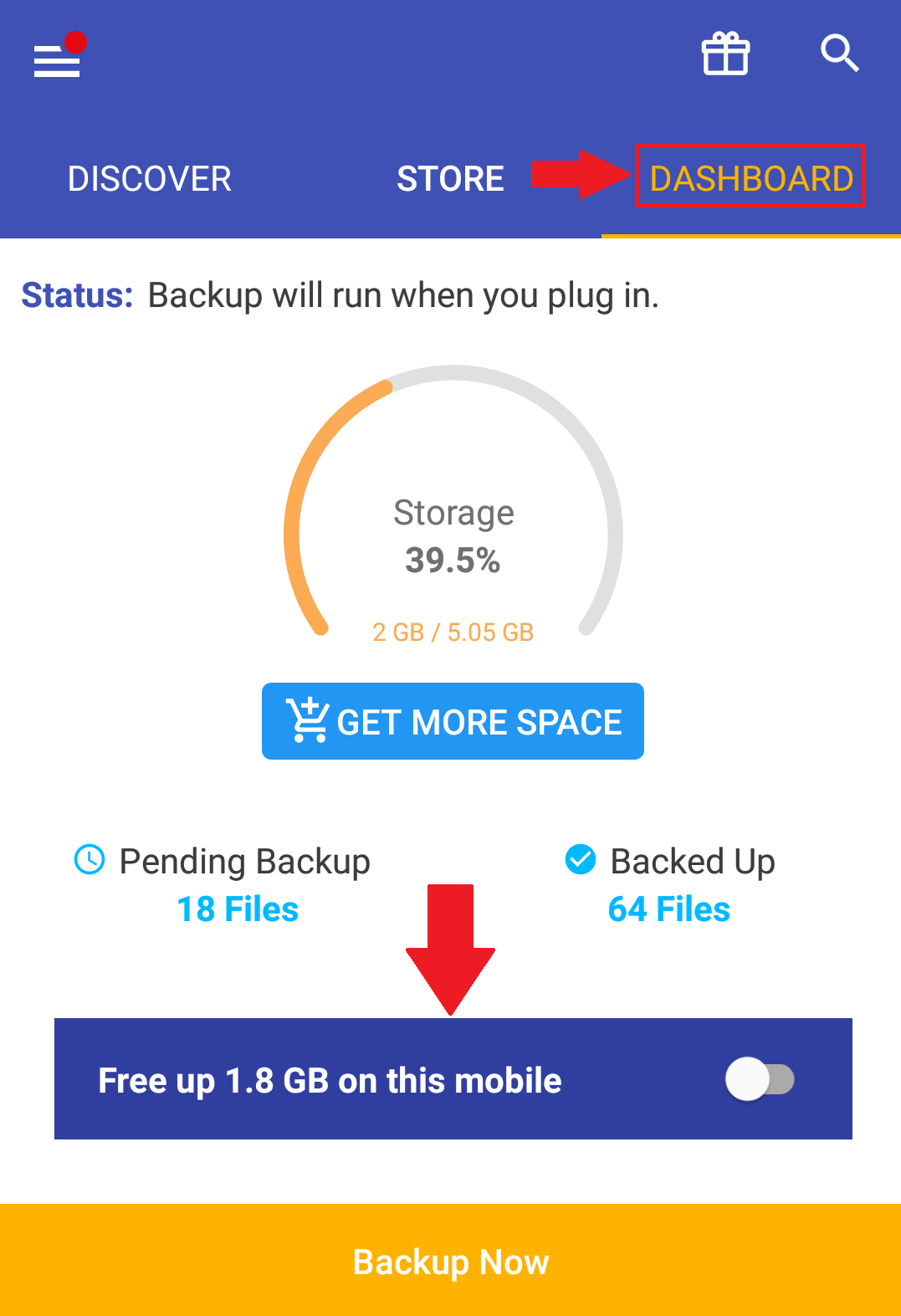 A pop-up dialog box will then be shown, explaining to you how this option will affect your photos and videos locally. Tap Free Up Space to enable this option, or tap Cancel to disable it.