As a Branded Partner of BigMIND, your clients can now have all their important and valuable data in one place, so they can access it easily, search through it and share it with others.
How to Enable/Disable SaaS Backup
You can enable/disable this feature while creating the plan you intend to give to the user, by simply checking/unchecking the Enable SaaS Backup option, located under STEP 2 OF 4.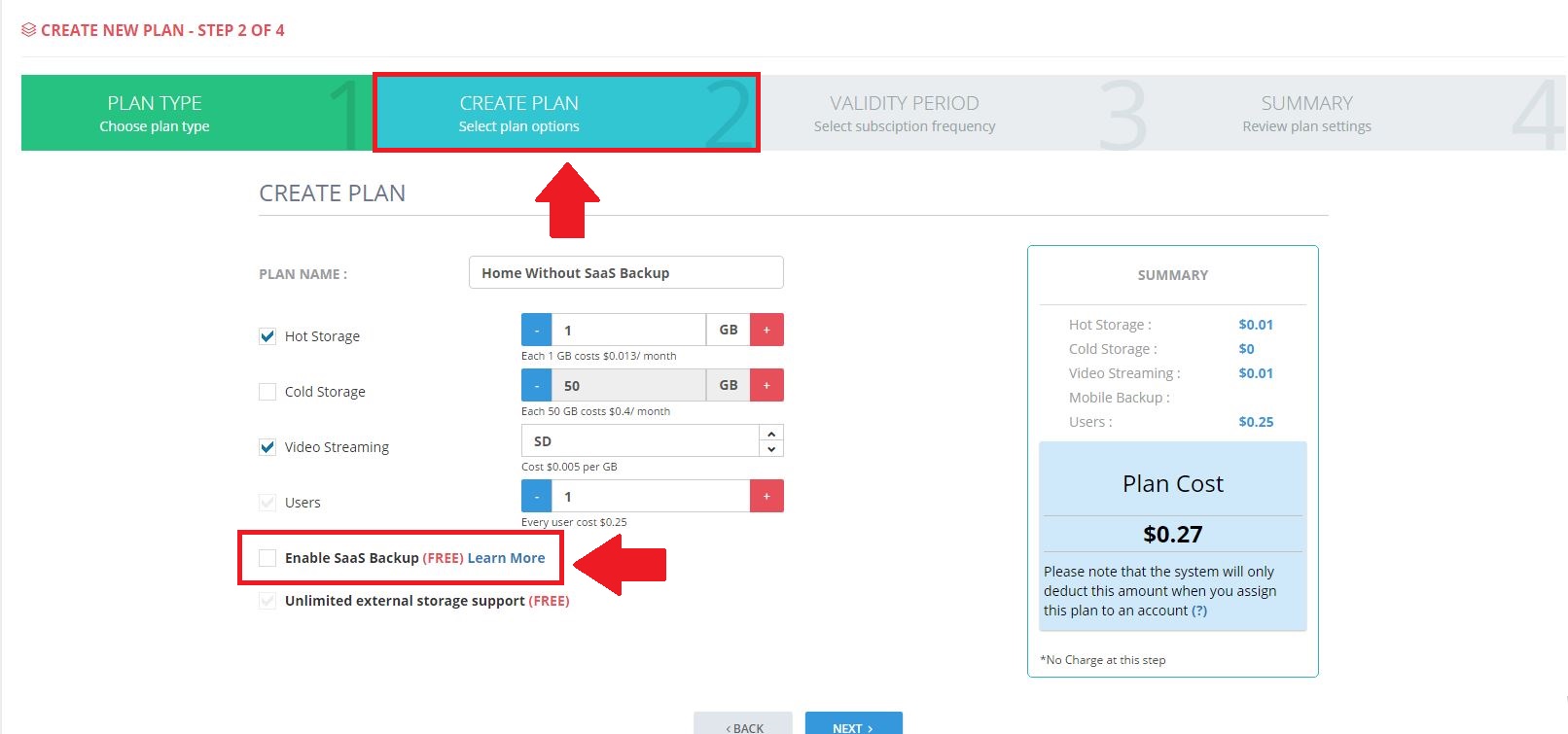 What are the services SaaS Backup supports
Currently, enabling the SaaS Backup option will allow the users to import their files from the following file storage services and social media profiles:
Box
Dropbox
Google Drive
One Drive
Facebook
Instagram
How SaaS Backup works
You can teach your clients how to use this SaaS Backup feature as explained in this article.
Prices and Monetizing
SaaS Backup is free for you. Enabling it will not cost you any additional fees.
However, you can sell it for your clients as you see fit, or simply giving it to them for free. All is up to you.